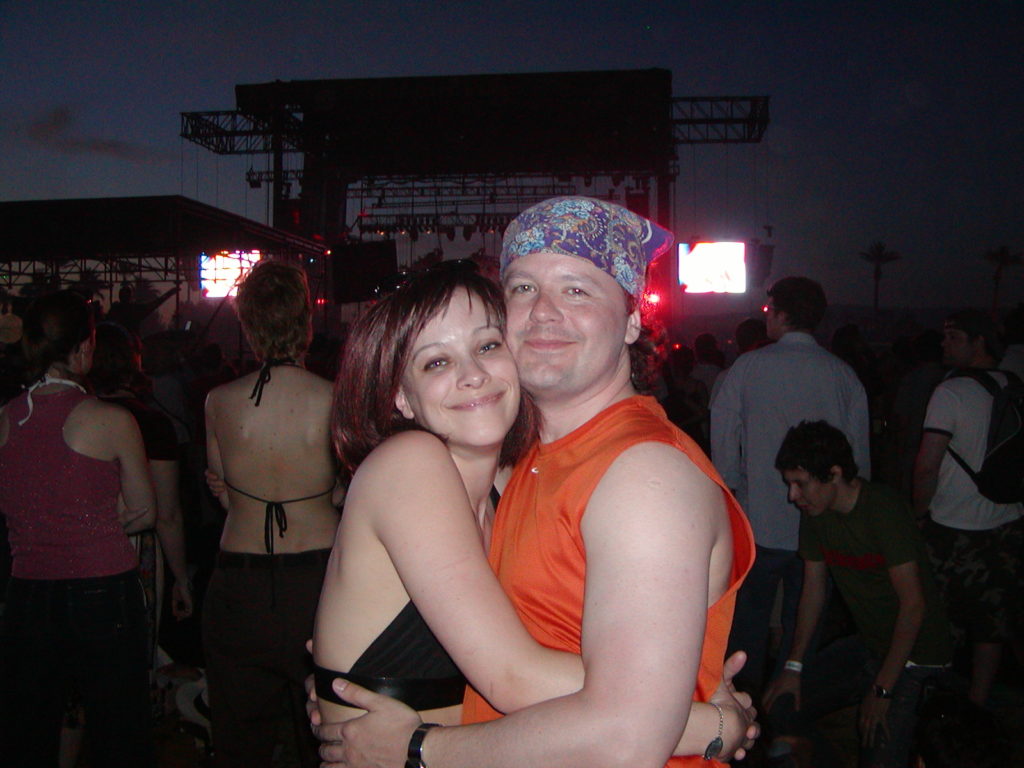 Here's the list.
Disclaimers:
there's a couple I'm not so proud of;
I haven't indicated those I've seen more than once;
I'm sure I've missed a few…
I also have highlighted those whose performances exceeded expectations – ask me why sometime, if you like. Don't freak on me for not highlighting other epic concerts: seeing The Cure, New Order, or Massive Attack were definite favourites, but their performances didn't hit me like Battles nailing 2-handed/2-instrument scales while 8 loops deep. 'Nuf said.
3teeth
54-40
a-trak
actors
aesthetic perfection
air
alien skin
android lust
arch enemy
art of noise
ashbury heights
author and punisher
juan atkins
ayria
azar swan
azeda booth
baths
battles
basement jaxx
bassland
bauhaus
bazooka
barenaked ladies
beastie boys
beck
beneath these idle tides
bennie benassi
big bad voodoo daddy
bjork
blue man group
the body
boy harsher
breakbeat era
bt
david bowie
nick cave and the bad seeds
charlatans uk
chemical brothers
clock dva
cocksure
phil collins
the consonant c
cornelius
alice cooper
cradle of filth
crater
cubanate
the cure
death on the autobahn
delta-9
depeche mode
dj double-d
the donnas
dstr
duran duran
kris ellestad
empathy test
esthero
perry farrell
fcfg820
bryan ferry
fischerspooner
foo fighters
front242
frontline assembly
genesis
ghost twin
glass apple bonzai
gowan
great big sea
grendel
groove armada
gwar
hanzel unt gretyl
richie hawtin (plasticman)
hello moth
high functioning flesh
jim hopkins
iamx
billy idol
iggy pop and the stooges
infected mushroom
interpol
iris
ivardensphere
the jesus and mary chain
tom jones
kaelan mikla
kanga
kid koala
kiss
kite
klack
kmfdm
kool keith
korine
kraftwerk
krs-one
kylie
ladytron
lamb
christopher lawrence
lead into gold
leathers
leather strip
lou reid
louisauhh
lydia lunch
the mars volta
mass ensemble
massive attack
maestro fresh wes
mesh
metric
mindless self indulgence
ministry
misfits
mix master mike
moby
mogwai
morgan greenwood
mortal coil
my life with the thrill kill kult
nazareth
new order
nine inch nails
nightmares on wax
nitzer ebb
nnhmn
oasis
odonis odonis
oghr
omniflux
orphx
panic priest
patriarchy
perturbator
pig
pixies
plack blague
the plaid tongued devils
pop will eat itself
preytek
primus
prince
the prodigy
psychic tv
qbert
queens of the stone age
radiohead
rage against the machine
rahzel
the raveonettes
red hot chili peppers
rein
rev co
rorschach test
severed heads
the shamen
simply jeff
siouxsie and the banshees
skinny puppy
sonic youth
sons of the silent age, w ava cherry and sinead o'connor
spike hellis
srsq
statiqbloom
strvngers
the strokes
styx
sun
tegan and sarah
thievery corporation
tool
the crystal method
the tragically hip
trepaneringsritualen
tricky
tr/st
ultra sunn
underworld
unkle
unter null
μzik
velvet acid christ
venetian snares
vnv nation
ween
weezer
the white stripes
wingtips
xeno & oaklander
the yeah yeah yeahs
youth code
rob zombie